Robotic Large-Scale Additive Manufacturing of Thermoplastics for Thin-Glass Composite Elements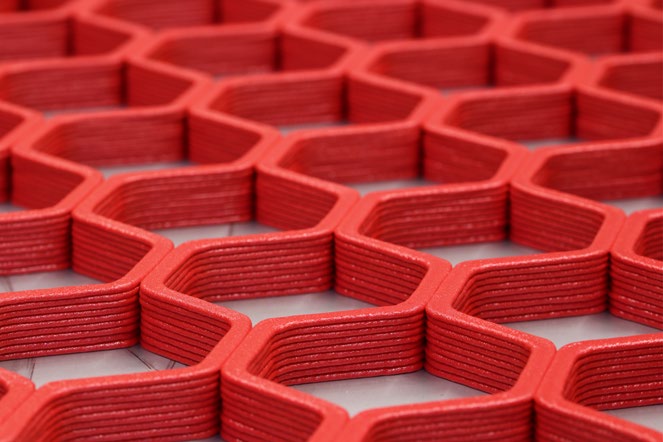 Abstract
The use of thin glass promises to enable a variety of construction industry pursuits. In addition to the ecological benefits of more efficient use of resources, architects can anticipate new design freedoms with thin glass. Based on the sandwich theory, the flexible thin glass can be combined with a 3D-printed open-cell polymer core to form a very rigid but still lightweight composite element. This paper discusses research on the fabrication and testing of the composite element. It focuses on digital design approaches to create efficient core topologies like honeycomb pattern or gyroid structure and the robotic large-scale additive manufacturing (RLSAM) process used to fabricate them. Fiber-reinforced thermoplastics such as PETG, PP or PC are examined for their process ability, properties and suitability for use in thin glass composite facades. Furthermore, joining methods as well as their mechanical properties are experimentally investigated and evaluated for thin glass façade applications.
Section
Hybrid & Composite Glass Components
License
Copyright (c) 2022 Daniel Pfarr, Christian Louter
This work is licensed under a Creative Commons Attribution 4.0 International License.