Glass façade upper floor, exhibition stand TOYOTA, IAA 2005
Keywords:
Exhibition stand, Silicone Bonding, Pendulum Impact Test, Curved Glasses, FEA
Abstract
Modern designs of exhibition stands, especially for motor shows, require more and more transparency. To meet the designers' demands, it becomes necessary to use glass not only as an element of design, but also as a load bearing element of the structure. To give an example how the use of glass leads to an impressive result, the structure of the glass façade around the upper floor of the exhibition stand TOYOTA at the IAA 2005 will be described. The façade had a height of 2.8m and was built over a length of 13.5m without any supporting elements. Glass panes at the short side braced the structure by structural silicone bonding glass/aluminum. In the corners curved glass elements with a very small radius of 465 mm were used. All glass panes worked as glass to prevent from falling. The results from the pendulum impact test of the curved glasses will be shown. Finally the experiences with the structure related to production, mounting etc. will be concluded.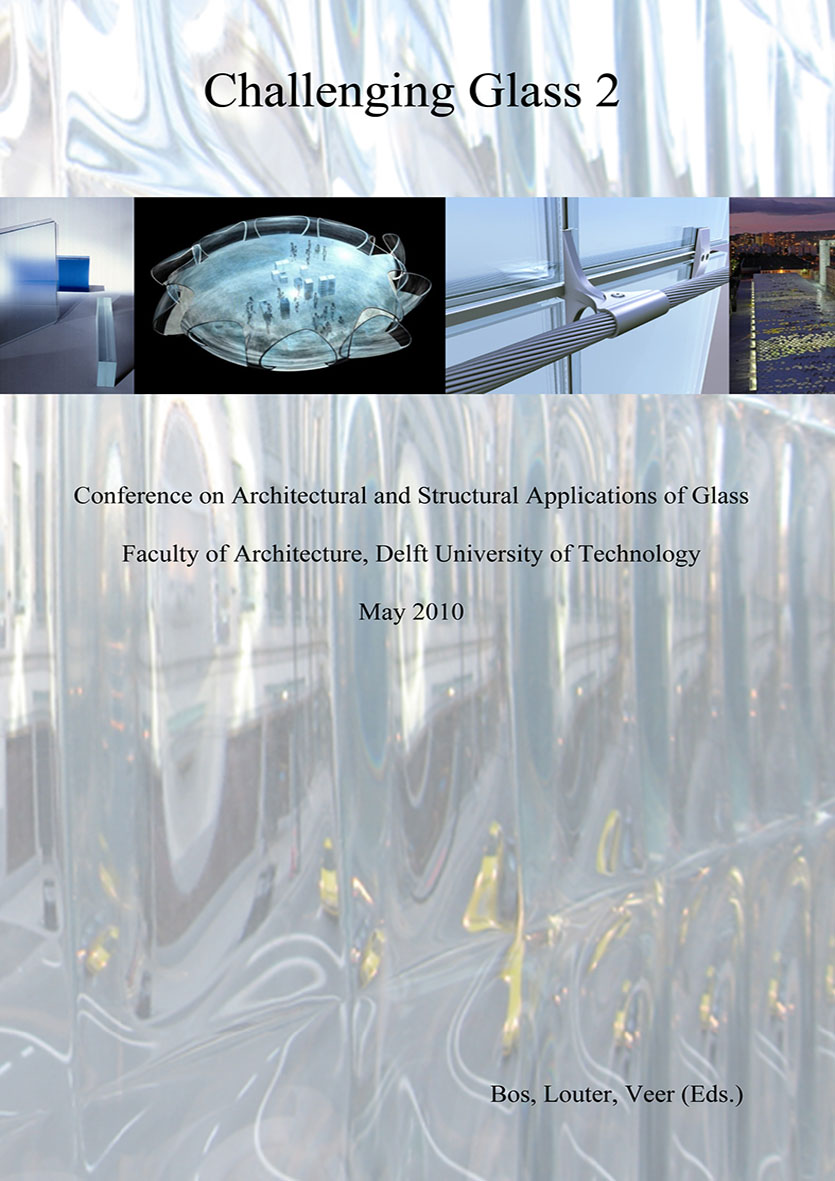 Section
Projects & Case studies
License
Copyright (c) 2010 M. Kramer
This work is licensed under a Creative Commons Attribution 4.0 International License.