Three-dimensionally (3D) Printed Sand Molds for Custom Glass Parts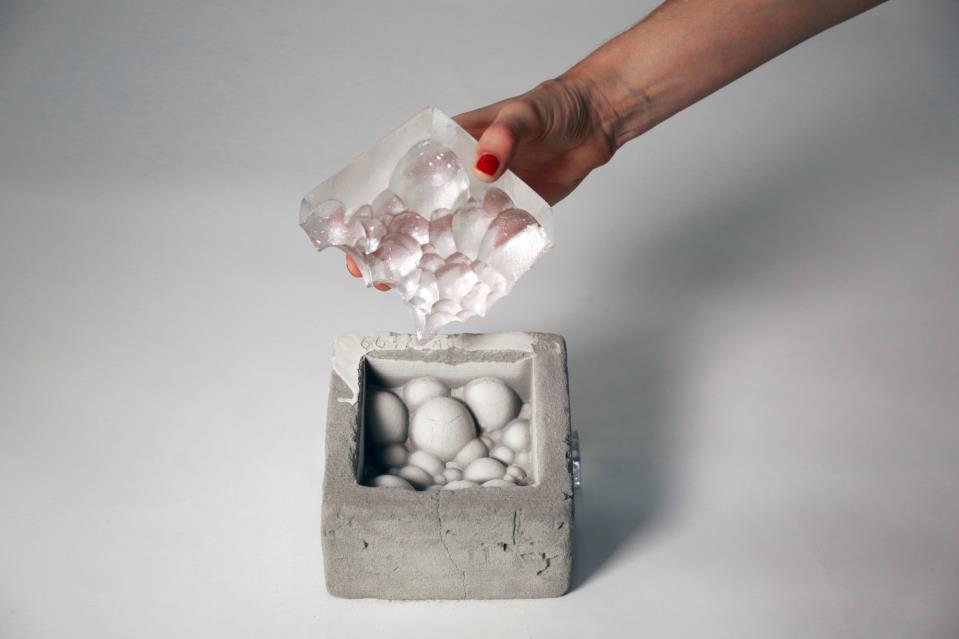 Abstract
The presented research investigates a digital fabrication method for custom glass building elements based on three-dimensionally (3D) printed molds. Custom glass parts with specific geometries usually require several steps of manufacturing, highly specialized craft, or machinery. Computer Numerical Control (CNC) milled steel molds are only suitable for large lot sizes due to their high cost and limited geometric freedom. Lost-wax casting requires several steps of manufacturing and post-processing. This paper investigates an accessible, low-cost process for shaping glass artifacts using 3D printed molds to close the gap between mass-produced and custom-crafted glass elements. Previous research has demonstrated the potential of using binder jetting with inorganic binders for glass casting. This paper investigates a range of traditional manufacturing methods besides glass casting that can be combined with 3D printed molds, including foundry and kiln casting, blow molding, and slumping. The aim is to extend the manufacturing possibilities and provide a range of approaches for three-dimensional glass. The goal is to simplify the process from design to production of three-dimensional solid, hollow, or doubly curved sheet glass elements with high precision. This paper presents investigations of binder jetting techniques and material considerations, their heat resistance, compatibility with different glass-making processes, and coatings for mold treatment. Furthermore, the precision of the resulting glass parts is evaluated, and design guidelines for glass typologies are defined. Glass bricks or sheets for facades with geometric features enabled by the presented fabrication method could allow for novel optical, structural, or decorative properties in building elements.
Section
Architectural Design & Geometries
License
Copyright (c) 2022 Rena Giesecke, Benjamin Dillenburger
This work is licensed under a Creative Commons Attribution 4.0 International License.