GS&E journal > Slumped IGU's with large airspaces: engineering challenges and solutions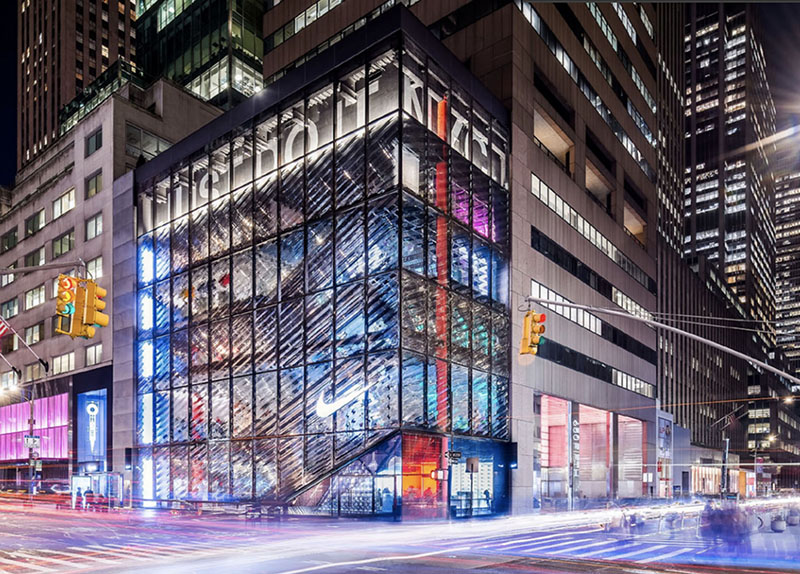 Abstract
Aside from external cladding pressure loads that are always considered in IGU design, a variety of unique factors must also be addressed when analyzing the structural performance of a slumped IGU with a large air cavity. These factors include the volume of air within the cavity, the stiffness and strength of the outer and inner lites of glass, elevation changes between the glass fabrication facility and the building site, temperature changes over time, fluctuations in barometric pressure, and increased stress on the secondary structural perimeter seal. Appropriate deflection limits for mullions or other elements supporting the IGU must also be established due to the increased stiffness of the IGU resulting from the slumped glass geometry. Engineering challenges related to the design of slumped IGU's will be highlighted and explained using Nike's new retail flagship store in New York City, Nike House of Innovation 000, as a case study for a dynamic facade featuring custom carved and slumped insulating glass units. Principal analysis methods, testing procedures, and a summary of the various software tools used to evaluate the slumped IGU's will be provided. The solutions shown will illustrate how the fundamental design and engineering approach taken for Nike can be successfully applied to other projects that incorporate slumped IGU's into their facades.
Keywords:
Slumped IGU, Slumped Glass, Insulating Glass, Large Airspace, Air Cavity, Cavity Pressure, Facade, Curtain Wall
License
Copyright (c) 2020 David Bott
This work is licensed under a Creative Commons Attribution 4.0 International License.