Complex Curved Storefront: The Looking Glass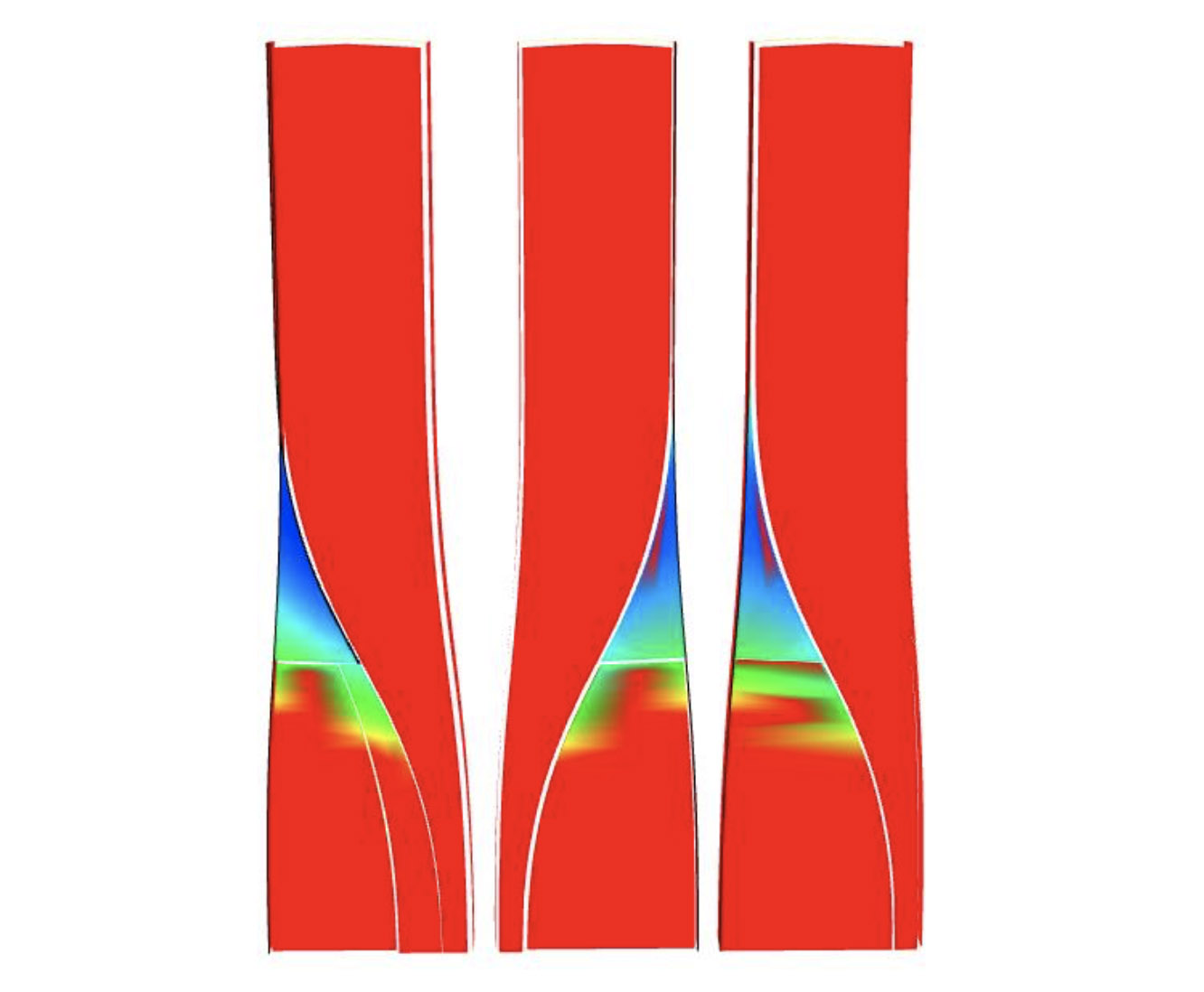 Abstract
A bespoke structural glass storefront is designed for the P.C. Hooftstraat 138. Developer Warenar Real Estate assembled a design team with UNStudio, Arup and Octatube. The façade features twisted geometries with precisely detailed glass connections and custom non-orthogonal steel and glass doors. At ground floor level the facade starts flush with adjacent buildings but rising up it also leans and cantilevers outwards to become more visible from a distance. For optimal quality and minimalistic detailing, a scheme was designed in which most elements could be pre-assembled in the factory into three large 2m x 8,5m high units. Connections between curved glass elements are all glued in combination with stainless steel elements for edge protection and emphasis on the curved geometry. Risk of thermal breakage of annealed curved elements that are partially inside and partially outside is minimized by gluing stainless steel plates to the glass elements that act as cooling ribs. Frequent collaboration throughout the whole project between all parties resulted in successful delivery with no glass breakage during the construction phase. It took years to design, months to assemble in factory, but only 2 days to construct on site.
Keywords:
glass, curved glass, structural sealant, prefabrication, structural silicone
License
Copyright (c) 2020 Chris Noteboom, Peter Lenk, Iris Rombouts, Erik van der Thiel
This work is licensed under a Creative Commons Attribution 4.0 International License.