Erin Mills Town Centre Globe Structure
Keywords:
Double Curved Glass, Thermal Stress, Testing
Abstract
Erin Mills Town Centre is a shopping mall in Mississauga, Canada owned by Cushman & Wakefield in Toronto. The revitalization project was designed by MMC International Architects Ltd. and features a 27.4m diameter glass and steel globe at its Centre Court. The structural glass for this globe structure is created with laminated double curved glass panels patch supported by a steel structure. Some challenges arose during construction due to the frit on the glass panel and the thermal stress created between the inner and outer lites of the laminated assembly. Testing was used to establish a workable solution for replacement glass in order to correct the in-situ issue that was discovered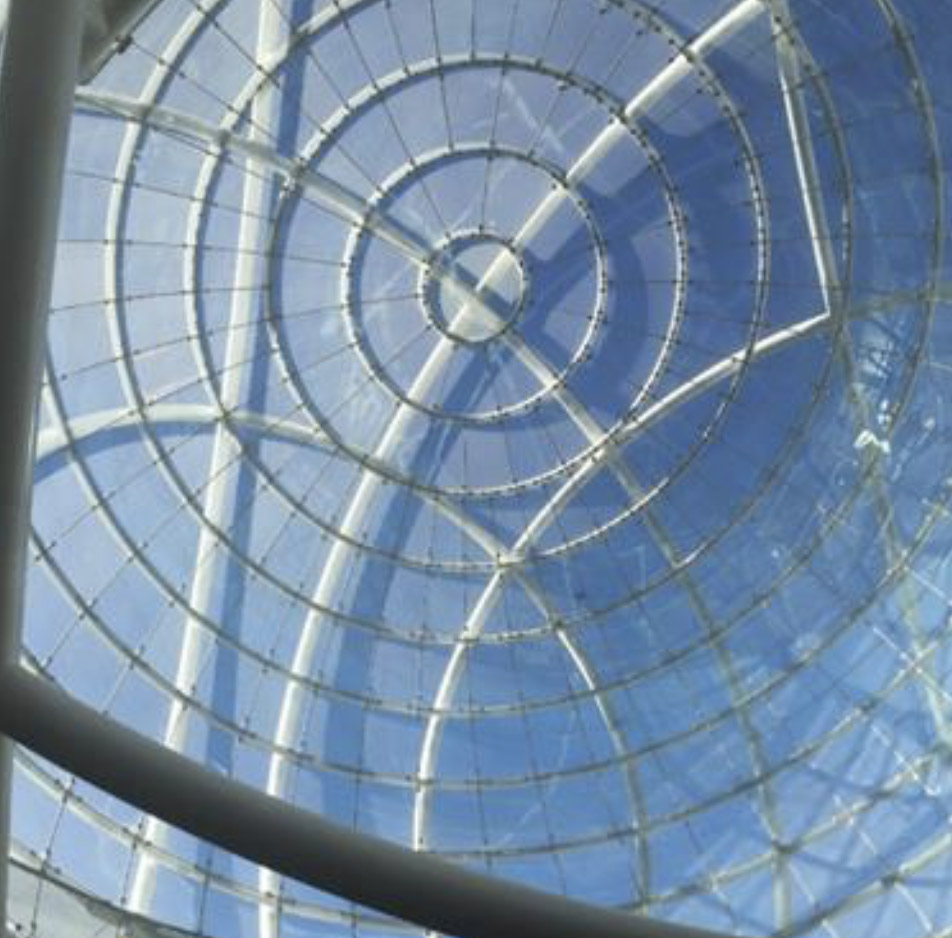 Section
Projects & Case studies
License
Copyright (c) 2020 John Kooymans
This work is licensed under a Creative Commons Attribution 4.0 International License.