Influence of Temperature on Post-Breakage Behaviour of Laminated Glass Beams : Experimental Approach
Keywords:
Laminated Glass, Interlayer, Polymer, Post-breakage behaviour, temperature, structural application
Abstract
The assessment of the post-breakage performances of laminated glass elements used in construction need to take into account the sensitivity to the temperature of the mechanical behaviour and properties of the product, in particular of the interlayer material. A general problem statement and an overview of different experimental approaches are firstly presented. Then results of specific orientation tests on pre-cracked laminated glass beams with a stiff interlayer of DuPont carried at three different temperatures (23, 45 and 60°C) are presented and commented. A comparison of the mechanical behaviour at the different temperatures is done, aiming to give a comprehensive order of magnitude of the sensitivity to temperature of the post-breakage behaviour observed during the tests.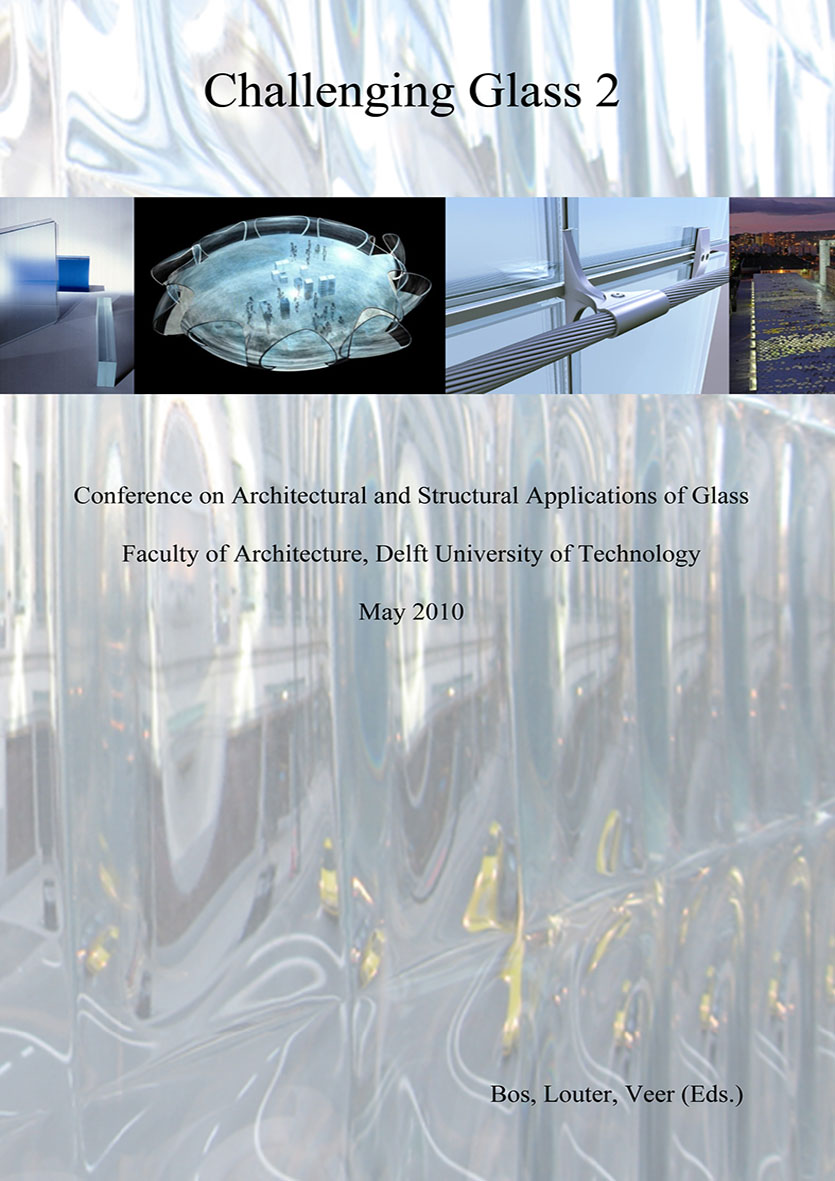 Section
Laminated Glass & Interlayer Properties
License
Copyright (c) 2010 D. Delincé, D. Callewaert, J. Belis, R. van Impe, F. Galmart, N. Matthijs
This work is licensed under a Creative Commons Attribution 4.0 International License.