Structural Glass Fin Façade St. Davids Hall, Cardiff
Keywords:
glass fin, ionoplast interlayer, bracket design, impact testing
Abstract
The remodelling of the entrance of St. David's Hall in Cardiff features an array of translucent and partially pigmented structural glass fins with artistic lighting. The fins are composed of 2 x 10 mm toughened glass incorporating a red screen frit and acid etching. The fins are 300 mm deep and up to 5 m long, supported by a stainless steel shoe bracket at the bottom and a fork bracket in the upper zone of the fin. Only by using a stiff Ionoplast interlayer the fins could be designed to suit the load bearing capacity of the existing structure. The robustness and safety of the design was demonstrated by a series of impact tests.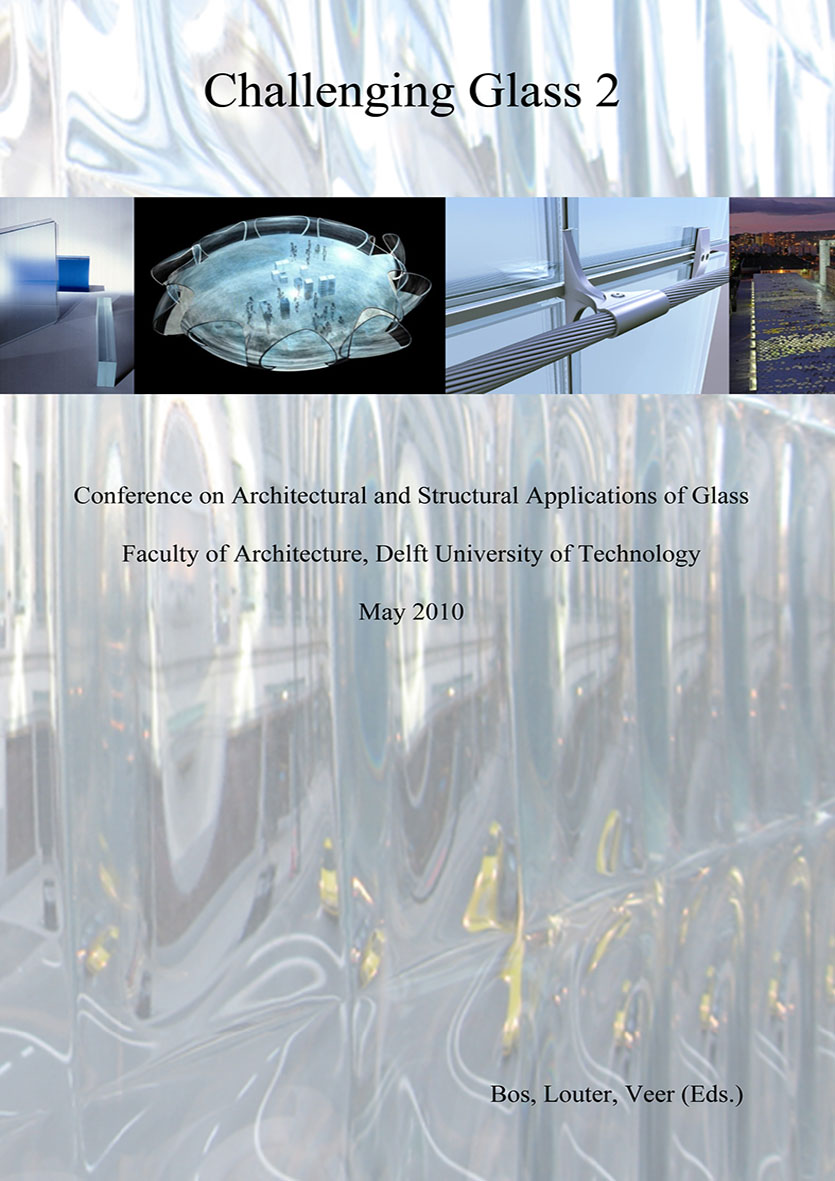 License
Copyright (c) 2010 J. Wurm
This work is licensed under a Creative Commons Attribution 4.0 International License.